Blood Donation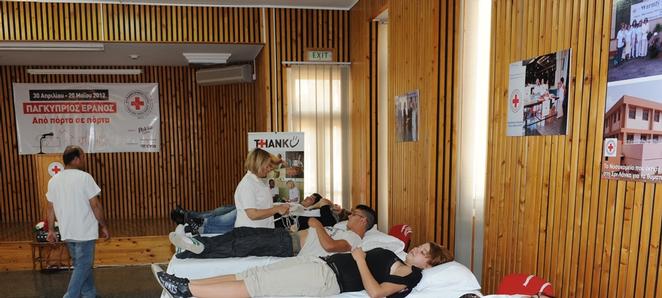 Blood donation is one of the first and most important activities of the Cyprus Red Cross Society (CRCS), and is the priority of the Red Cross and Red Crescent National Societies.
The voluntary offer of blood is an acclaimed conduct for altruism and humanitarian solidarity which even contributes to the rescue of animals. The giving of blood is safe and is carried out by a simple, painless procedure after a preliminary examination and donor evaluation, which ensures that the blood donation will not cause any problems to the health of the donor and that the blood is suitable for transfusion.
All of the Branches and Youth Section of the CRCS frequently organize blood donations together with the local Blood Banks. Some also, like the branch in Limassol, have created a very good tradition of organised blood donations in collaboration with schools and other organised groups.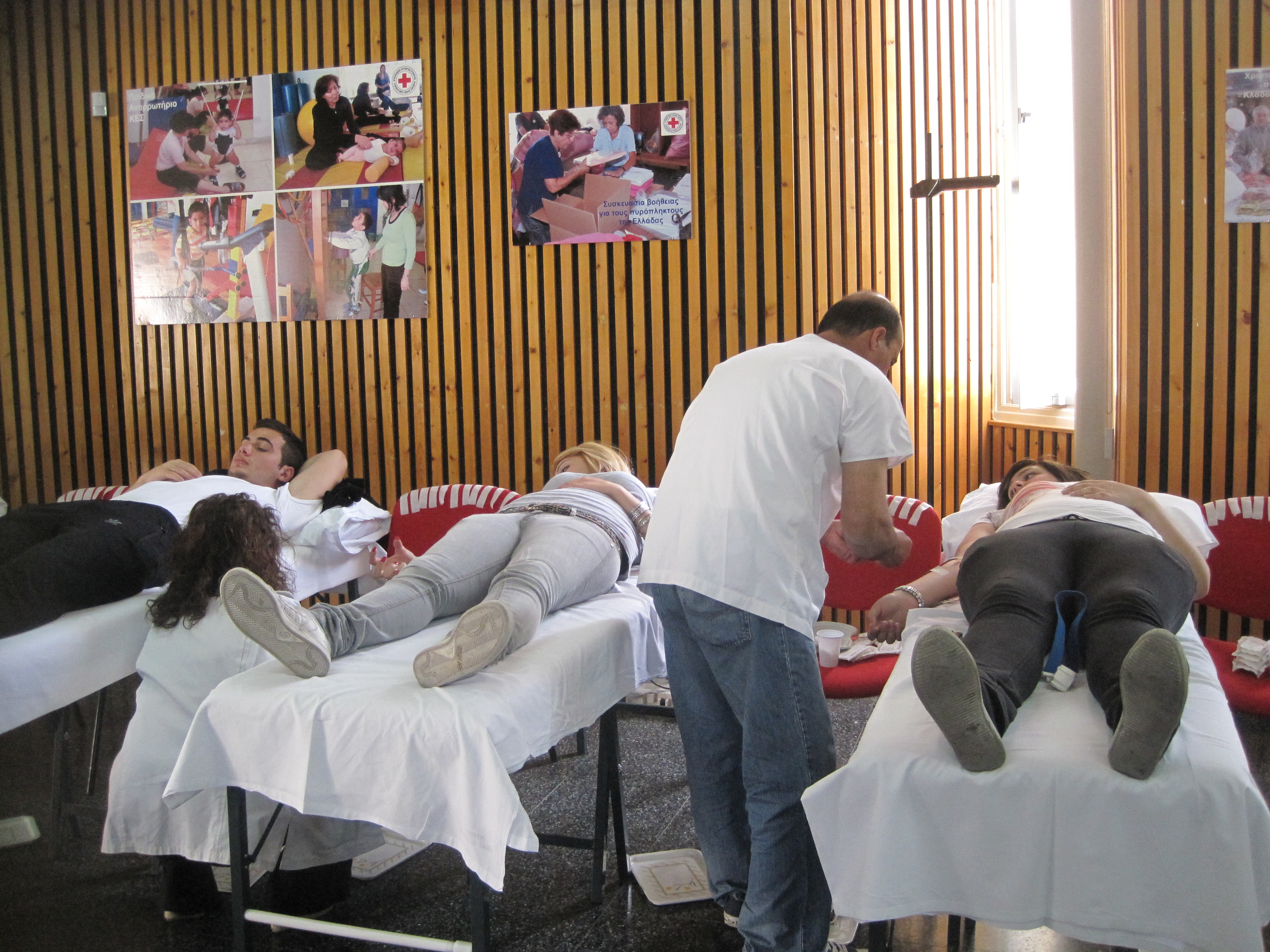 Cyprus has created a very good tradition of organised voluntary blood donation and is one of the few countries that are able to cover all its needs in terms of blood with voluntary blood donation.
Whichever social group would like to organize a blood donation, should contact the local Blood Banks.